Published: 04 Oct 2010
The S5 Flex Menu system is a very powerful theme addition that provides functionality far beyond what the standard WordPress menu system can provide. This tool is intended to be as an extension of the existing menu system in Joomla to add many new features! Please see the full list of features below.
Take your website to the next design level by using the robust and feature rich S5 Flex Menu System. Organize your links with ease and show content in places you never could before!
Menu Features:
Multiple javascript effects with core mootools
Multiple columns for menu items or modules
Modules load directly into the menu
Group sub menu items into the same column or fly out
Optional sub texts for each menu item
Optional menu icon images for each menu item
And much more!
Menu Screenshot: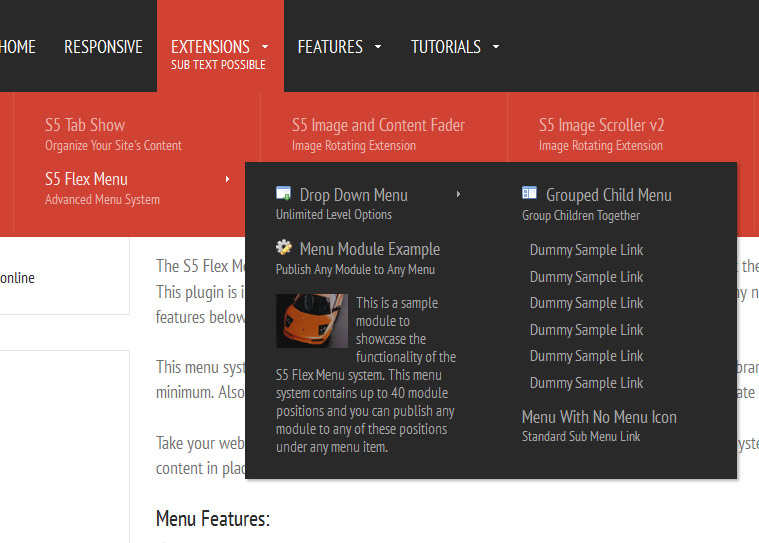 Leave a Reply
You must be logged in to post a comment.